Olympic design systems are full of wonderful inspiration and lessons to be learned that have impacted me as a designer, perhaps more than any other type of design. Beyond just the emblems, there is an expansive visual identity (referred to as the "Look of the Games") that tells us a larger narrative about the host city and nation. It becomes a part of the current design landscape, and in time, a part of design history.
Here are my top 5 favourite Olympic design systems.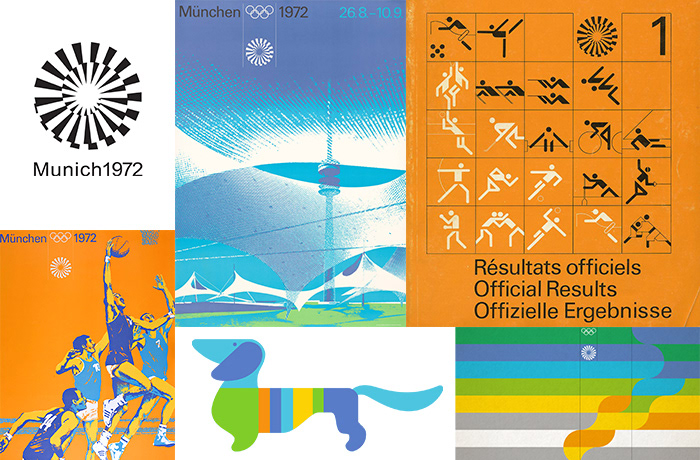 Named the "Rainbow Games", the 20th Olympiad in Munich elegantly combined joyful colours with Op Art graphics. An extensive series of promotional posters beautifully highlight the different sporting events. To create these images, a manual posterization process was used. Using painted layers to isolate highlights and shadows from photo references, the layers were then applied with the colours of the Games. Otl Aicher's pictograms set a new international standard of effective visual communication, which is understood across languages. Univers, the chosen typeface for the system, is expertly used in tandem with bands of colour in print applications. These stripes even make their way onto the mascot, Waldi the dachshund, and would be used as a similar design element by future Olympics in Montreal (1976) and Moscow (1980). Collectively, the visual decisions for Munich successfully achieve a sense of timelessness as they still manage to feel modern today, nearly fifty years later.